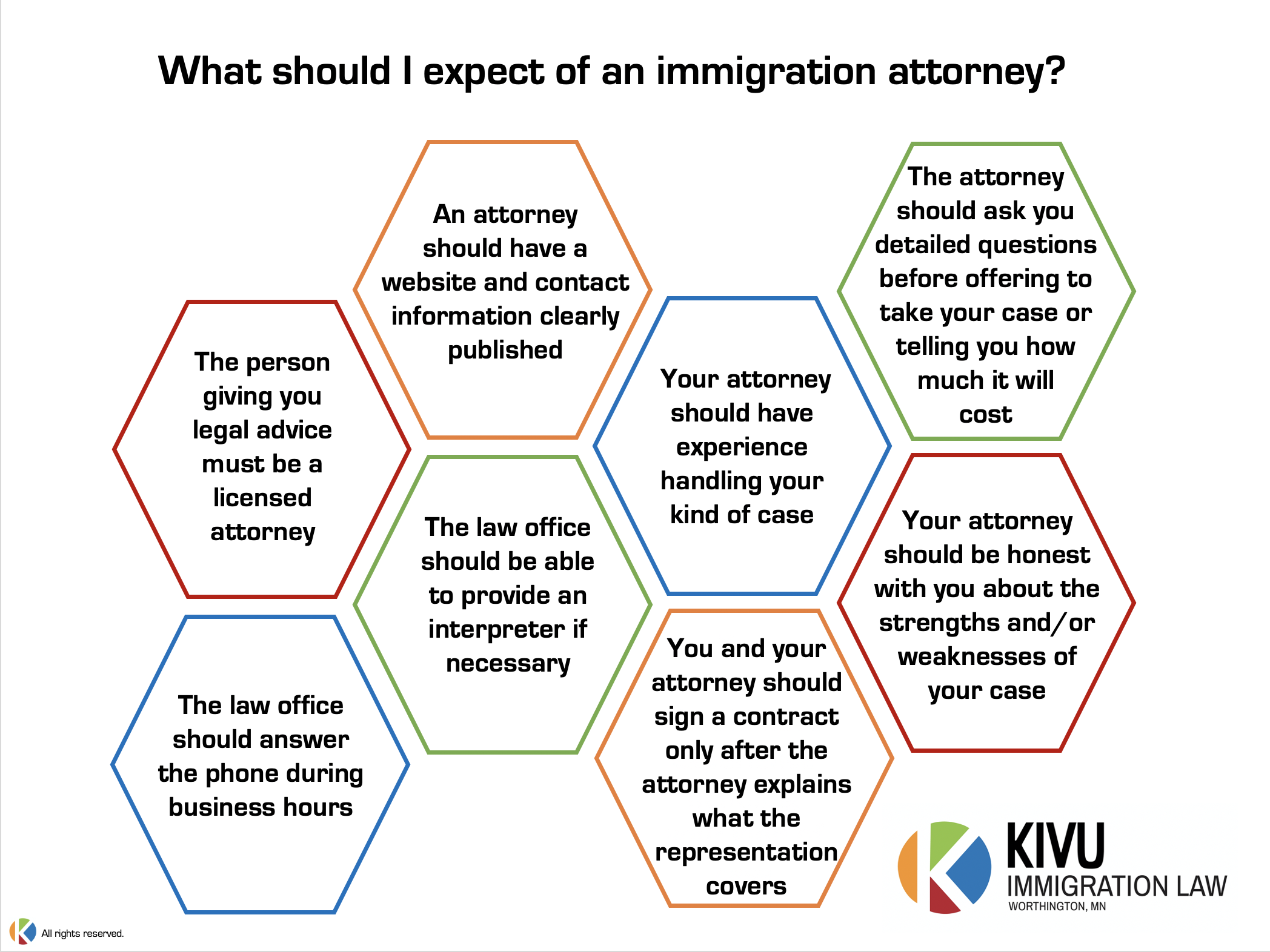 The person giving you legal advice must be a licensed attorney.
In the United States, attorneys are required to attend college, graduate from law school, and pass their state's licensing test called the bar exam. Only then is a person licensed to practice law. Avoid notarios and others who provide legal advice but are not attorneys.
An attorney should have a website and contact information clearly published.
Do your research about an attorney and their law firm online. Does the website provide information about the attorney's expertise, contact information, business hours, and office location?
The law office should answer the phone during business hours.
If you have a hard time getting ahold of the law office to schedule an appointment, that probably means you would have a hard time reaching the attorney if you become their client. Communication between an attorney and client is very important. Avoid an attorney with poor communication skills.
The law office should be able to provide an interpreter if necessary.
If you and the attorney or law office staff don't speak a common language, find a law office that is able to provide a professional interpreter for your meetings. It is very important that you are able to express yourself and ask the attorney your legal questions.
Your attorney should have experience handling your kind of case.
Immigration law is complex law, and not all attorneys have experience handling immigration cases. If you have an immigration matter, make sure your attorney has experience with immigration law.
The attorney should explain their contract / representation agreement to you before asking for a big amount of money.
Make sure you understand the plan for your case before paying the attorney significant legal fees. Understand what is written in any contract before you sign it. Ask questions so that you know what the attorney is or isn't going to do for you for the amount of money you pay the attorney.
The attorney should be honest with you about the strengths and/or weaknesses of your case.
It's a red flag if an attorney promises you a positive outcome. It is an attorney's job to do their very best to help you win your case, but they cannot guarantee success when it is up to immigration officers and judges to decide the outcome of your situation.